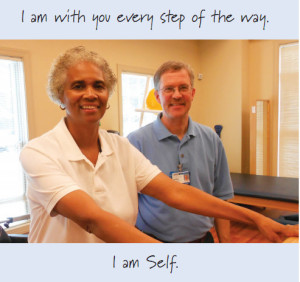 To treat all physical deficits and pain, the Optimum Life Center of Self Regional Healthcare offers outpatient physical therapy services at the state of the art facility of Savannah Lakes Medical center. Whether physical impairments are acute, chronic, pre- or post-operative, our therapists are dedicated to providing the best quality of care with the goal of returning the patient to work, daily living, sport and leisure activities safely.
Our physical therapy department focuses on customizing an evidence-based treatment plan to enable our patients to achieve their specific goals. Our caring and compassionate team is committed to giving patients advanced one-on-one care to maximize their rehab potential. By giving our patients the level of care they need and closely monitoring their process, we help them get their lives back on track as quickly as possible. Our goal is to help patients achieve the highest level of function, independence, and quality of life possible.
Rehabilitation services at Savannah Lakes Medical Center include:
Orthopedic rehabilitation
Sport medicine rehabilitation
Post-operative rehabilitation
Neurological rehabilitation
Shoulder pain and dysfunction
Spine rehabilitation
Sprains, strains and ligament injuries
Joint contractures
Cumulative trauma conditions
Amputations and prosthetic training
Youth sports rehabilitation
Vestibular & Balance rehabilitation programs
Chronic inflammation and pain treatment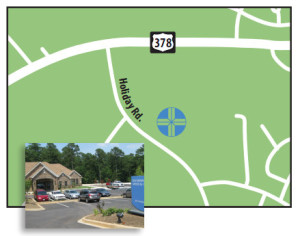 For more information about our services or to make a referral, call (864) 391-0704.
Contact Us
For more information about physical therapy services at the Savannah Lakes Medical Center, call us at (864) 391-0704.
Savannah Lakes Medical Center
Physical Therapy Clinic
207 Holiday Road
McCormick, S.C. 29835
Office: (864) 391-0704
Fax: (864) 391-8652
Hours of Operation
Monday – Thursday, 8 a.m. – 5 p.m.
Friday, 8 a.m. – 2 p.m.
See also:
Outpatient Rehabilitation Services at Optimum Life Center
Inpatient Rehabilitation Services
Physical Therapy Services Laurens