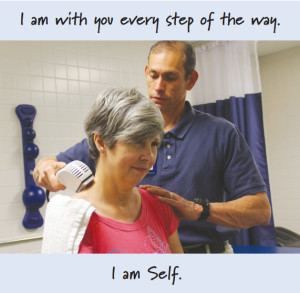 About Us
To treat all impairments and pain, the Optimum Life Center of Self Regional Healthcare offers outpatient physical therapy services at the Physical Therapy • Laurens facility located in the Family YMCA of Greater Laurens.
Whether physical impairments are acute, chronic, pre- or post-operative, our therapists are dedicated to providing the best quality care with the goal of safely returning patients to activities of daily work, sports and leisure..
When your patients need physical therapy
A quality physical therapy program can help maintain your patients' abilities, as well as maximize their potential for enjoying normal activities. An effective physical therapy program can also prevent injuries, limit physical deformities, and allow patients to enjoy walking, bending, reaching, sports and returning to work.
Physical therapists are musculo-skeletal specialists, meaning they are the experts when it comes to the mechanics of the body and how the muscles, joints and skeletal structure work with one another. It is important to keep in mind that not all physical therapies are the same. Results can vary depending on the therapist's techniques, time spent with the patient, and the consistency of the treatments and care.
At Physical Therapy • Laurens, it is our goal to find the root cause of the symptom while following your prescribed treatment plan. We will keep the communication lines open to make sure your objectives are achieved. Our highly trained and skilled physical therapists use hands-on therapy and specific exercise programs to help patients of all ages get out of pain and improve their function.
Referring to physical therapy
Our Total Health Physical Medicine & Rehabilitation evaluation focuses on your patients as a whole. For example, if your patients have back pain, their posture needs to be evaluated, the mechanics of their spine, the way their hips move, the mobility of their soft tissues and muscles and gait analysis.
Our team of highly trained physical therapists keep up with the latest, leading-edge therapy techniques, and take on the hardest-to-heal cases with absolute confidence. Your patients are treated like a member of the team and our hands-on therapy and customized exercise programs are designed to address individual needs and achieve optimum results.
The treatment plan includes education on what the patient can do to prevent further injuries. By closely monitoring patients, we ensure they make steady progress on a daily basis and maintain results. Our goal is to get results and return patients to their maximum ability!
Advanced Treatments
Thermostim–soft tissue mobilization
Eccentron–sophisticated eccentric resistance
strength training
Sports and orthopedic rehabilitation
Post-operative rehabilitation
Neurological rehabilitation
Back and spine rehabilitation
When to refer to Physical Therapy
Orthopedic conditions
Neurological conditions
Joint pain
Neck/back pain
Walking/balance difficulties
Cumulative trauma conditions
Amputations and prosthetic training
Auto accident injuries
Work-related injuries
Youth sports rehabilitation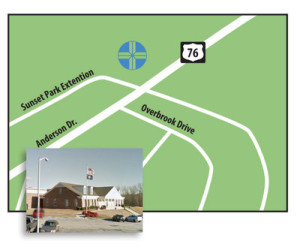 Contact Us
For more information about Physical Therapy • Laurens, call (864) 681-1520.
Conveniently located in the FAMILY YMCA OF GREATER LAURENS
Physical Therapy • Laurens
410 Anderson Drive
Laurens, SC 29360
Office: (864) 681-1520
Fax: (864) 681-1496
Hours of Operation
Monday – Friday, 8 a.m. – 5 p.m.
See also:
Outpatient Rehabilitation Services at Optimum Life Center
Inpatient Rehabilitation Services
Savannah Lakes Outpatient Rehabilitation Center