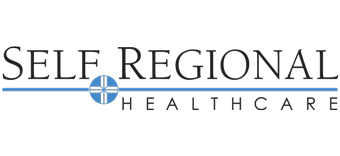 Directions to Self Regional Medical Center from Charlotte via I-77 / Chester.
This route is about 125 miles from downtown Charlotte.
Head south from Charlotte on I-77 to Chester.
Approximately 36 miles from Charlotte, take Exit #65 / Hwy 9 – Chester.
Turn right after exit and drive about nine miles to Chester.
At the first red light, turn left in order to stay on Hwy 9 (where a sign points to Whitmire).
After about two miles, turn left at red light on to Highway 72 South. (A BP Station is on the right across intersection).
Drive toward Whitmire.
You'll pass through Carlisle after about 15 miles. (Carlisle is midway between Charlotte and Greenwood).
Stay on Highway 72 headed to Whitmire.
When the road becomes four lanes, keep in the right lane.
In Whitmire the four lanes split; take the right fork to stay on Highway 72.
At the stop sign, turn right to stay on Highway 72 and head toward Clinton (which is about 18 miles).
You will cross over I-26 just before you get to Clinton.
After I-26, take turn left at the first red light on to Highway 72/56 truck route. (Don't go straight, which is 72 business.)
Follow the 72/56 truck route around Clinton.
Go past the intersection where 56 splits off from 72
Turn left at the next intersection to stay on 72 West; a sign will point left to Greenwood.
Highway 72 will pass through the villages of Mountville and Clarks Hill and then pass over Lake Greenwood.
As you enter Greenwood, you'll pass several manufacturing plants and the Civic Center (on the left).
After two minor red lights, you will turn left at the next red light in order to stay on Highway 221.
You will go through two red lights and then turn right at the third light on to Marshall Road.
Stay on Marshall Road as it crosses South Main Street.
The hospital is two blocks on the right. Taking a right the next light will lead to the visitor parking lot.