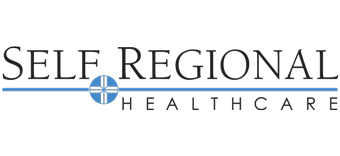 Directions to Self Regional Medical Center from I-85 / Spartanburg.
This route is about 140 miles from downtown Charlotte.
From Charlotte, take I-85 South toward Spartanburg.
In Spartanburg, take I-26 East toward Columbia.
Take Exit 52 / Highway 56 / Clinton; turn right toward Clinton.
After about a mile, turn left onto the Highway 56 truck route, which takes you around the city of Clinton. A directional sign shows Greenwood.
Highway 72 merges with 56 at the first red light; continue on the truck route.
Go past the intersection where 56 splits off from 72.
Turn left at the next intersection to stay on 72 West; a sign will point left to Greenwood.
Hwy 72 will pass through the villages of Mountville and Cross Hill and then pass over Lake Greenwood.
As you enter Greenwood, you'll pass several manufacturing plants and the Civic Center (on the left).
After two minor red lights, you will turn left at the next red light in order to stay on Highway 221.
You will go through two red lights and then turn right at the third light on to Marshall Road.
Stay on Marshall Road as it crosses South Main Street.
The hospital is two blocks on the right. Taking a right at the next light will lead to the visitor parking lot.