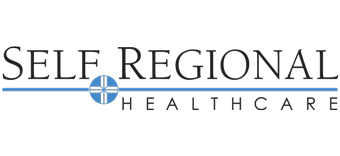 Directions to Self Regional Medical Center from I-85 / Spartanburg.
This route is about 80 miles from downtown Columbia.
From Columbia head west on I-26 toward Spartanburg.
Take Exit #76 / Newberry and turn left at the stop sign onto Highway 219, which will take you over the interstate. This highway leads you into Newberry, which is about five miles.
At the second red light, turn left onto the Highway 34 Bypass. Follow the signs to Greenwood, which is about 42 miles.
At the second red light, turn right to stay on the Highway 34 Bypass.
Follow the bypass around Newberry.
The bypass will end at a red light, where a sign will direct you to turn left to stay on Highway 34 and head to Greenwood.
About five miles out of Newberry, the highway forks. Follow the sign to Greenwood by taking the right fork.This road will lead you through Silverstreet and Chappels and then past the Lake Greenwood Dam to Ninety Six, home of the Star Fort National Historic Site (from the Revolutionary War).
Stay on Highway 34 through the town of Ninety Six; it's about nine miles to Greenwood.
As you get closer to Greenwood, you will drive under the Highway 25 Bypass and keep going straight toward the city.
After going under the bypass, you will turn left at the third red light, which should be Marshall Road. There is a CVS
Pharmacy on the right across the street.
Immediately when you turn left you will pass across South Main Street and keep going straight; a BP gas station is on the left.
At the next red light, which is the intersection with Edgefield Street, Self Regional Medical Center will be on your far right.
Take a right onto Edgefield Street and then a left into the Visitors Parking lot.