Self Regional will offer free COVID-19 testing events on Monday, August 10 a Clinton High School, 18132 Hwy. 72 East, Clinton, SC, from 9am-1pm.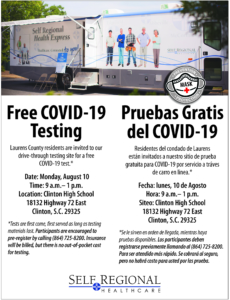 Additionally, we will offer a testing event Tuesday, August 11 and August 25, and Thursday, August 20 in Saluda at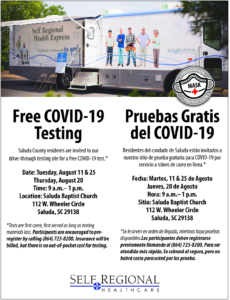 Saluda Baptist Church, 112 W. Wheeler Circle from 9am-1pm.
Test are first come, first serve, and you are encouraged to pre-register by calling 864-725-8200.