You can work anywhere and make a living. But work at Self and you'll make a life.
Why? Self Regional Healthcare is well respected in the region and the state as an organization committed to continually advancing care for the communities we serve.
Become a part of the team today. Check out the available positions and apply online. If you'd like more information, contact Human Resources at (800) 859-0599.
The Lakelands region provides ideal living conditions: great climate, affordable cost of living, not to mention close proximity to lakes, big city shopping and entertainment, historic towns and some of the greenest golf courses imaginable. Did we mention it's a great place to raise a family?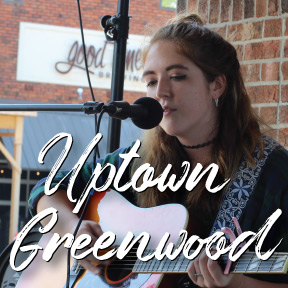 Learn more about Greenwood Area Living, the Uptown Greenwood scene, historic theatre and arts gallery, Lander University, Lake Greenwood, Blues Cruise, the South Carolina Festival of Flowers, parks and public trails, and a national points BBQ competition that spans Main Street.
Nestled within the rolling hills of South Carolina's Upstate region, Greenwood enjoys small town appeal without being small.
The city center boasts the widest Main Street in America, providing fine dining, fine arts, cultural and historical experiences, theatre, an Uptown Farmer's Market, library and high fashion shopping all within a two-mile stretch. Small business organizations, shop local campaigns and an active arts community support the city's successful revitalization of the uptown district.
Click here to read more about the benefits of Greenwood Area Living.