The Postgraduate Year One Pharmacy Residency (PGY-1) at Self Regional Healthcare will provide residents with experiences to enhance their skills and knowledge of clinical pharmacy services.
The program is designed to provide the resident month long direct patient care rotation experiences in different areas of pharmacy practice, providing the resident with a well-rounded advanced practice experience level upon graduation.
Residents will complete five required rotations, along with longitudinal experiences to allow for flexibility in pursuing individual interests in clinical pharmacy practice.
Program Requirements
Program Requirements
Doctor of Pharmacy degree from an Accreditation Council for Pharmacy Education (ACPE) accredited degree program
Licensed or eligible for licensure to practice pharmacy in South Carolina
Participation in the ASHP Residency Matching Program
Pharmacy school transcripts
Three professional references using the Standardized Reference Template in the Pharmacy Online Residency Centralized Application Service (PhORCAS)
Curriculum vitae
Letter of intent describing professional goals and reasons for pursuing post graduate training
Completed application via PhORCAS
Considerations for Selection
Clinical experience in the acute care setting
Communication skills
Professional goals
Leadership experience
Scholastic achievement
Community or public service
Onsite interview
Resident Expectations
Provide pharmaceutical care to patients in a variety of settings
Fulfill all assignments and duties
Learn independently and accept constructive feedback from mentors
Complete a meaningful research or quality improvement project
Maintain professional ethics
Participate in educational activities for pharmacy, nursing, medical, and other staff
Provide pharmacy operations staffing coverage
Application Process
Self Regional Healthcare PGY-1 
Pharmacy
Residency Program participates in the ASHP Match. Applications are submitted through PhORCAS and due by January 1st.
Salaries and Benefits
Stipend $47070 annually.
Program sponsored accommodations to attend ASHP Midyear meeting and the South Eastern Residency Conference.
Discretionary Time Off – 15 working days per year to be used for holidays, vacation, and sick leave.
BLS, ACLS provided.
Health, Dental & Vision Insurance: as per current SRH benefits.
Life Insurance: free to residents up to the level of base salary; may be increased at minimal cost and purchased for spouse at minimal cost.
Long Term Disability Insurance provided: 40% of salary at no cost. Can purchase additional 20%.
403b and 457b retirement plan: Hospital matches up to 3% of Resident's contributions in the 403b plan.
Pre-tax HSA and FSA and Pre-tax Dependent Care Spending accounts available.
YMCA and other work out facilities available at reduced rates through payroll deduction.
Rotations & Longitudinal Experiences
Required (1-month Rotations)
Orientation
Antimicrobial Stewardship
Ambulatory Care-Medication Management Clinic
Critical Care Medicine
Internal Medicine-Adult Teaching Service
Preceptorship
Pharmacy Administration
Elective (1-month rotations):
Internal Medicine-Hospitalist Service
Adult Outpatient Oncology
Transitions of Care
Surgical Care
Cardiology/Cardiovascular Surgery
Emergency Medicine
Psychiatry
Critical Care Medicine II
Repeat rotation with a different focus
Longitudinal (12-month experiences):
Research
Teaching and Education
Pharmacy Practice
Emergency Response
Quality Improvement
Pharmacy Leadership
Stephen Boggs, PharmD
Pharmacy Operations Manager
Stephanie Smith, PharmD, BCCCP
Clinical Pharmacy Manager/Residency Program Director/Clinical Pharmacist
Specialty: Intensive Care Medicine and Pulmonary Critical Care Services
Preceptors
Arthur, PharmD
Campbell, PharmD, BCPS
Costello, PharmD
DeHaven, PharmD
Elrod, PharmD
Gibbs, PharmD
Goodbar, PharmD
Hubbard, PharmD, BCPS
Leonard, PharmD, BCPS
Nelson, PharmD
Smith, PharmD, BCCCP
Stoyanov, PharmD, BCIDP
Whitfield, PharmD
Nancy H. Goodbar, PharmD
Ambulatory Care Clinical Pharmacist, SRH Medication Management Clinic
Current Residents
Scott Beauchamp, PharmD
Yaredis Emmanuelli Aquino, PharmD
Trevoria Dendy, PharmD
Anna Grace Weiland, PharmD
Sara Beth Sears, PharmD
Marshall Hardee, PharmD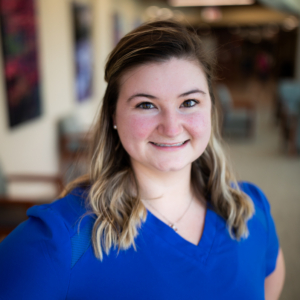 Brooke DeHaven, PharmD
Education: PharmD, Presbyterian College School of Pharmacy
About me: I am from the small town of Honea Path, but I currently live in Anderson, SC with my husband, Raymond, and our sweet puppy, Milo. I attended Presbyterian College for my undergraduate studies and prerequisites and Presbyterian College School of Pharmacy for my doctorate of pharmacy. Outside of pharmacy, I enjoy spending time with my family, baking, being crafty, and spending time with my church family. Throughout my academic and rotation experiences in school, I became interested in the oncology and emergency medicine pharmacy practices. I chose Self Regional Healthcare because of the experiences that I knew I would have here, but more importantly for the learning environment that I felt as a student here and while interviewing. I felt that all the preceptors and pharmacists genuinely want us to succeed and help us develop into the best pharmacists we could be.
Contact Dr. DeHaven: megan.dehaven@selfregional.org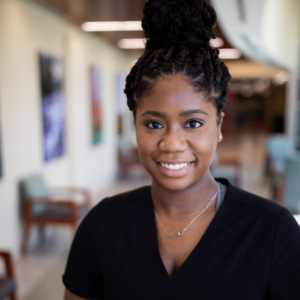 Tamia Jones, PharmD
Education: PharmD, University of South Carolina College of Pharmacy
About me: My professional interests include internal medicine and ambulatory care. I enjoy spending time with my family and friends, weightlifting, and binge-watching some of my favorite 80s/90s sitcoms. (even some from the 70s!) My strong interest in the Self Regional pharmacy residency program was based on the diverse training opportunities offered which align with my career goals and interests. In addition to clinical opportunities, Self offers the development of presentation skills through the teaching/learning certificate to produce well-rounded pharmacy clinicians. When it came to my interview day, though virtual, I felt very welcomed and comfortable to the point where I did not even feel like I had been through an interview process.
Contact Dr. Jones: tamia.jones@selfregional.org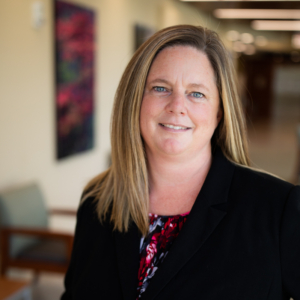 Holly Mize, PharmD, MPH
Education: PharmD, Samford University McWhorter School of Pharmacy
About me: I was born and raised in the metro Atlanta area. Prior to attending pharmacy school, my first career was as a Registered Veterinary Technician in emergency and specialty veterinary medicine. I then attended the University of North Georgia and Samford University, in Birmingham, AL, where I received a Bachelor of Science in Pharmacy Studies and a Master of Public Health. I also earned my Doctor of Pharmacy from Samford University – McWhorter School of Pharmacy. My professional interests include psychiatry and oncology. I am excited to complete postgraduate training at Self Regional because the program offers many opportunities to work with students to develop teaching and precepting skills. During my spare time, I enjoy taking my dog, Joey, for boats rides on the lake, traveling, and scuba diving.
Contact Dr. Mize: holly.mize@selfregional.org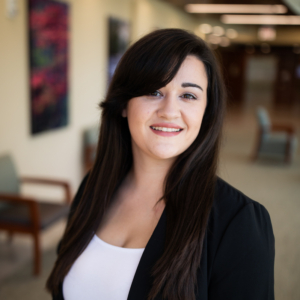 Tori Owens, PharmD
Education: PharmD, Presbyterian College School of Pharmacy
About me: I grew up in Spartanburg, South Carolina and earned my Doctor of Pharmacy at Presbyterian College School of Pharmacy in Clinton, South Carolina. Professionally, I am most interested in Psychiatry, Geriatrics, and Internal Medicine. I chose Self Regional Healthcare because of the hospitality shown by everyone here and how the program aligns with my professional interests and both personal and professional goals. Following PGY1 Pharmacy Residency, I plan to complete a PGY2 Psychiatric Pharmacy Residency, achieve board certification, and precept students and residents. I also plan to maintain pharmacy organization involvement and continue research. In my free time, I enjoy spending time with my husband and our dog Roxi, cooking, traveling, and binge-watching Netflix.
Contact Dr. Owens: victoria.owens@selfregional.org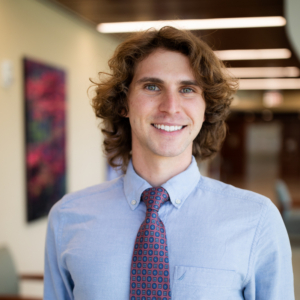 Boone Seagle, PharmD
Education: PharmD, Medical University of South Carolina College of Pharmacy
About me: I am originally from Charleston, where I also had the pleasure of attending pharmacy school, at MUSC. I've enjoyed finding ways to bring my hobbies in Charleston to Greenwood, including discovering the annual BBQ & Blues festival, hiking and swimming at Lake Greenwood County Park, and social-distance-friendly activities like drive-in movies at Drive 25. Throughout rotations as a student, I gravitated toward the patient interaction of ambulatory care, but I have had a persistent interest in internal and emergency medicine, as well. I was drawn to the residency program at Self Regional Healthcare, where the role of pharmacy is expanding in a rural setting. This program has been very accommodating in order to optimize rotation and research opportunities to fit the career goals of the residents. I have felt very welcomed by all the SRH family at my new home in the Emerald City.
Contact Dr. Seagle: jackson.seagle@selfregional.org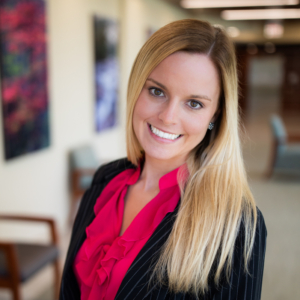 Jessica Yarbrough, PharmD
Education: PharmD, Presbyterian College School of Pharmacy
About me: I am originally from Fountain Inn, South Carolina. I received my doctorate in pharmacy at Presbyterian College School of Pharmacy after earning a bachelor degree in chemistry at the University of South Carolina. I chose to pursue a PGY1 residency at Self Regional Healthcare because of the instant connection with preceptors, team members, and the community that I felt during my time volunteering at vaccine clinics. I was even more drawn to our program during my interview when I was able to learn more about the rotations offered and opportunities to gain experience in emergency medicine and critical care. I am excited to become part of the Self team, gain experience as a clinician, and positively impact the lives of patients and their families. During my free time, I enjoy spending time with family. Some of my favorite activities include camping, trail riding, boating, and wine tasting.
Contact Dr. Yarbrough: jessica.yarbrough@selfregional.org
About Greenwood
Self Regional Healthcare is well respected in the region and the state as an organization committed to continually advancing care for the communities we serve. The Lakelands region provides ideal living conditions: great climate, affordable cost of living, not to mention close proximity to lakes, big city shopping and entertainment, annual festivals, historic towns and some of the greenest golf courses imaginable.
Nestled within the rolling hills of South Carolina's Upstate region, Greenwood enjoys small town appeal without being small. The revitalized city center provides fine dining, fine arts, cultural and historical experiences, theatre, an Uptown Farmer's Market, library and high fashion shopping all within a two-mile stretch.
Facilities
Self Regional Medical Center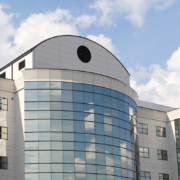 Self Regional Medical Center is a 358-bed not-for-profit community facility designated as a 503(c) organization. A diverse population of 200,000 makes up its referral base across the seven-county area.
The major surgical and medical specialties are well represented, with more than 150 physicians on staff, and many directly involved in resident training.
The hospital features a Level III trauma center in the Emergency Care Center; Intensive and Cardiac Care Units, a family-oriented Birthing Center; Level III Neonatal Intensive Care; a Behavioral Health Unit; and a MUSC-affiliated Cancer Center.
Contact us
Stephanie Smith, PharmD, BCCCP
Clinical Pharmacy Manager, PGY1 Residency Program Director
Self Regional Healthcare 1325 Spring Street Greenwood, SC 29646
Email: stephanie.a.smith@selfregional.org
Office Phone: 864-725-5772
Fax: 864-725-4102