Optimum Life Center
Our professional and skilled staff provides patients, families, and caregivers with the resources, training and support needed to guide them through the recovery process. We help our patients get their lives back on track as quickly as possible by giving them the level of care they need and closely monitoring their progress. Our goal is to help patients achieve the highest level of function, independence and quality of life possible.
Rehabilitation Services at Optimum Life Center include:
Physical therapy
Cardiac and Pulmonary rehabilitation
Occupational therapy
Speech therapy
Hand therapy
Orthopedic rehabilitation
Neurological rehabilitation
Spine & Back rehabilitation
Sports medicine
Pediatric rehabilitation
Lymphedema therapy
Aquatic rehabilitation
Balance & Vestibular rehabilitation
Low-vision consultation
Industrial rehabilitation
Pre-work functional screening
Functional capacity evaluation
Supervised exercise programs
Cardiac and Pulmonary Rehabilitation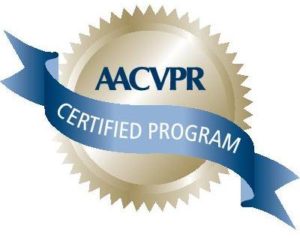 A team of nurses, respiratory therapists and exercise specialists help patients both recovering from cardiac events as well as battling various heart and pulmonary diseases. As patients attend cardiac and pulmonary rehabilitation, they return to their fullest potential possible, all within one of the state's most comprehensive rehabilitation facilities.
Physical Therapy
Self Regional focuses on customizing an evidence- based treatment plan with a goal of enabling patients to achieve specific goals. Our caring and compassionate team is committed to one-on-one care to maximize rehabilitation potential. We utilize techniques to treat various types of orthopedic, eurological, and vestibular conditions as well as rehabilitate patients with an amputation to help improve functional independence with their prosthesis. Whether your impairments are acute, chronic, pre- or post-operative, therapists are dedicated to returning patients to daily living, work, leisure, and sports activities.
Occupational Therapy
Occupational therapy helps people with a variety of conditions, including stroke, upper extremity surgeries or injuries, and lymphedema. Our goal is to return patients to their highest level of physical and cognitive function at the workplace, at home, in their hobbies, or in caring for children.
Speech Therapy
Our speech therapists treat patients of all ages with a range of options designed to improve communication, cognition, language and/or swallowing skills. Common diagnoses treated include developmental delay, multiple sclerosis, muscular dystrophy, stroke, head injury, ALS, Parkinson's disease, Guillain-Barré syndrome, and cancers of the head and neck.
Pediatric Rehabilitation
The Optimum Life Center was designed with a separate gym and treatment area for specialized treatment of children that maximizes their safety and enjoyment. Therapists certified in pediatric treatments include physical, occupational and speech therapy. Sessions are conducted as therapeutic play for diagnoses such as neurological disorders, developmental delay orthopedic injuries, genetic disorders, and birth trauma.
Neurological Rehabilitation
We have physical therapists, occupational therapists and speech therapists trained to work with patients who have had a stroke, brain injury or neurological diseases, including multiple sclerosis, Parkinson's disease, spinal cord injury, and other neurological-related diagnoses. We offer individualized treatment plans with collaborative care that involves the patient, family, and our staff.
Aquatic Therapy
The Optimum Life Center pool was designed with patients' needs in mind. It features varying depths, a ramp, handrails, and a patient lift for easy access.
The pool temperature is maintained at 92 degrees to enhance therapeutic effects. Individualized programs are developed by physical therapists to maximize a patient's return to function. Our aquatic therapists are certified through Aquatic Therapy Rehabilitation Institute and are trained in treatments for various types of orthopedic, post-operative and neurologic conditions. Group aquatic aerobic classes, led by an exercise specialist who has a certification in aquatics and water safety.
Industrial Rehabilitation
These programs include a range of services to benefit both employers and their employees. We provide work conditioning, including physical evaluation and testing, education, and structured rehabilitation programs to help expedite the return to full health and work. We also offer worksite analysis with ergonomic assessment, education in proper body mechanics, and training for employees and supervisors.
Hand Therapy
The Optimum Life Center has the only certified hand therapists in the Lakelands region. We offer preventive, non-operative treatments to manage pain while increasing strength and motion. Our therapists also provide postoperative rehabilitation, including wound and scar management, custom splinting for protection or increasing motion, and edema reduction.
Contact Us
For more information about the Optimum Life Center's Rehabilitation Services, call (864) 725-7088.

For information about Transitional Rehabilitation, or Cardiac and Pulmonary Rehabilitation Services, call (864) 725-4730.

Optimum Life Center
Self Regional Healthcare
115 Academy Avenue
Greenwood, South Carolina 29646
Phone: (864) 725-7088
selfregional.org

Hours of Operation
Monday – Thursday, 7 a.m. – 6 p.m.
Friday, 7 a.m. – 2 p.m.
See also:
Inpatient Rehabilitation Services
Savannah Lakes Outpatient Rehabilitation Center
Physical Therapy Services Laurens