(Greenwood, SC, November 8, 2022) – Self Regional Healthcare's Board of Trustees has welcomed three new members. Jerry Stevens, SVP and Market President for First Citizens Bank; S. Lindsey Clarke, MD, Self Regional Healthcare, Family Medicine Provider; and Vinetta Goodwin Witt, Ph.D., Newberry College, Chair of the Social and Behavioral Sciences Department, retired, were appointed by South Carolina Governor Henry McMaster to serve a six-year term on the board.

S. Lindsey Clarke, M.D.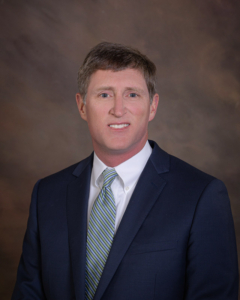 Dr. Clarke has practiced family medicine with Self Regional Healthcare for 23 years. A native of Columbia, he graduated from Davidson College and obtained his medical degree from the Medical University of South Carolina. After completing a residency in Roanoke, Virginia, he practiced in Ware Shoals for nine years before relocating to the Montgomery Center for Family Medicine in Greenwood. He now serves as the Director of Resident Education and Associate Program Director of the Self Regional Healthcare Family Medicine Residency and is a professor at the Medical University of South Carolina Area Health Education Consortium. He directs medical student rotations and is chair of the hospital's continuing medical education committee. He and his wife Kelley have five  children, and worship at Greenwood Presbyterian Church. As a family they enjoy outdoor activities such as hiking and cycling.

Jerry Stevens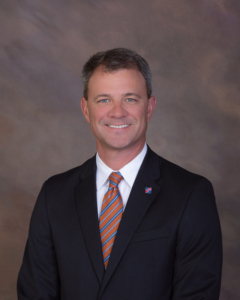 Jerry is a Greenwood, SC native and has had a 30-year career in banking, 24 of which have been in Greenwood. He is the SVP and Market President for First Citizens Bank. He attended Lander University and Clemson University, respectively.  Jerry currently serves on the Piedmont Technical College Foundation, Self-Family Foundation, and the Greenwood Promise.  He served previously on the boards of the Lander University Foundation, Partnership for Greater Greenwood, Self Regional Healthcare Foundation, South Carolina Bankers Assoc. and the Independent Bankers of SC. He and his wife, Meg, have 4 children.



Vinetta Goodwin Witt, Ph.D.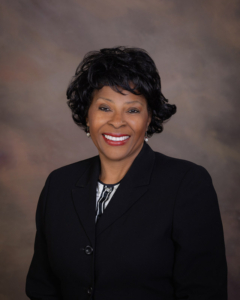 Dr. Witt retired from Newberry College as Chair of the Social and Behavioral Sciences Department which offers majors in Criminal Justice, Political Science, Psychology, and Sociology. She was awarded faculty emeritus status at the college. Currently, Vinetta is the Organizational Manager for Generational Treasures, LLC. Previously, Dr. Witt served as president of the South Carolina Sociology Association and on various committees within the American Sociology Association.  Additionally, she served as president of the Board of Trustees for the South Carolina Leukemia and Lymphoma Society. Currently, Dr. Witt is a member of the American Association of University Women, SC State Alumni, and the University of SC Alumni Associations. She serves on several ministries at Mount Moriah Baptist Church including the Deaconess Ministry, Liturgical Dance Ministry, and the Couples Ministry.
As a native of Greenwood, Vinetta graduated from Greenwood High School. She earned her B.A. in Sociology from South Carolina State University, M.A. from Atlanta University and Ph.D. from The University of South Carolina. Her areas of specialty are sociology, gerontology, and demography. She is married to Gerald Witt, (former SRH board member),  and together they have 4 daughters, 2 sons-in-love and 9 grandchildren. They enjoy serving their community, traveling to learn about various cultures and spending time with family and friends.



About Self Regional HealthCare
Self Regional Healthcare is a not-for-profit, regional referral hospital that provides care to residents of Greenwood, Abbeville, Laurens, Saluda, McCormick, Edgefield and Newberry counties. Services include prevention and wellness, acute care and tertiary care services including cancer care, neurosurgery, heart and vascular surgery, NICU, orthopedics and genetics. Self Medical Group is its employed physician affiliate network of 44 practices and more than 200 physicians.